Wondering what to see in the Jewish Ghetto of Rome? Good question. I talked about visiting the Jewish Ghetto — specifically in terms of when to go, what to expect and what makes its history so fascinating — before. But I didn't go into exactly what to see in the Jewish Ghetto once you're there.
The thing is, most people don't come to Rome's Jewish Ghetto with a long list of must-see sights in mind. After all, the Jewish Ghetto doesn't have anything as well-known as, say, the Pantheon or Colosseum or St. Peter's. Instead, people usually come to soak up the atmosphere, grab a bite to eat and then… carry on their way.
You could do that. But if you want to be a little more organized? Here are my six favorite sights to see in the Jewish Ghetto.
Theatre of Marcellus (Teatro di Marcello)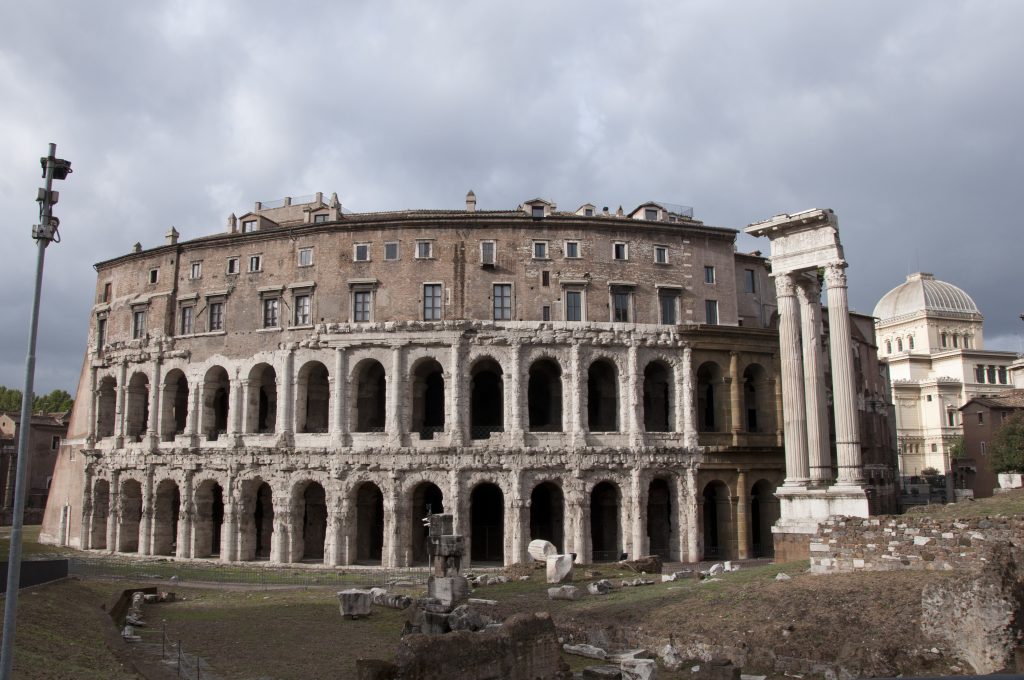 Also known to tourists as "that other Colosseum," the Theatre of Marcellus is not the same thing as the Colosseum. The Colosseum was the home of vicious gladiatorial combat. The theatre of Marcellus? For plays, concerts and poetic recitals. Despite being more high-brow (and a bit less violent), though, this monument has a history almost as sad as the Colosseum. It was begun by Julius Caesar as a gift to the people (yay!), but left unfinished when Caesar wound up in a pool of blood about five minutes away (boo). Emperor Augustus, Caesar's successor, finished it and dedicated the theatre in 13 BC to his nephew and son-in-law (noble families preferred to double up wherever possible). He was said to be a stand-up lad, beloved by Augustus, and was slated to be his successor (yay!)… until he fell ill and died at the age of 19 (boo). The theatre remained in use for several hundred years (yay!), until it was largely abandoned and became a quarry for other buildings by the end of the 4th century (boo).
Today, it's been revived somewhat: People live in apartments on the upper floor (truly), while the sight itself hosts small concerts in the summer. You can't go in during the day. But you still shouldn't miss it. (As if you could!).
Portico of Octavia (Portico d'Ottavia)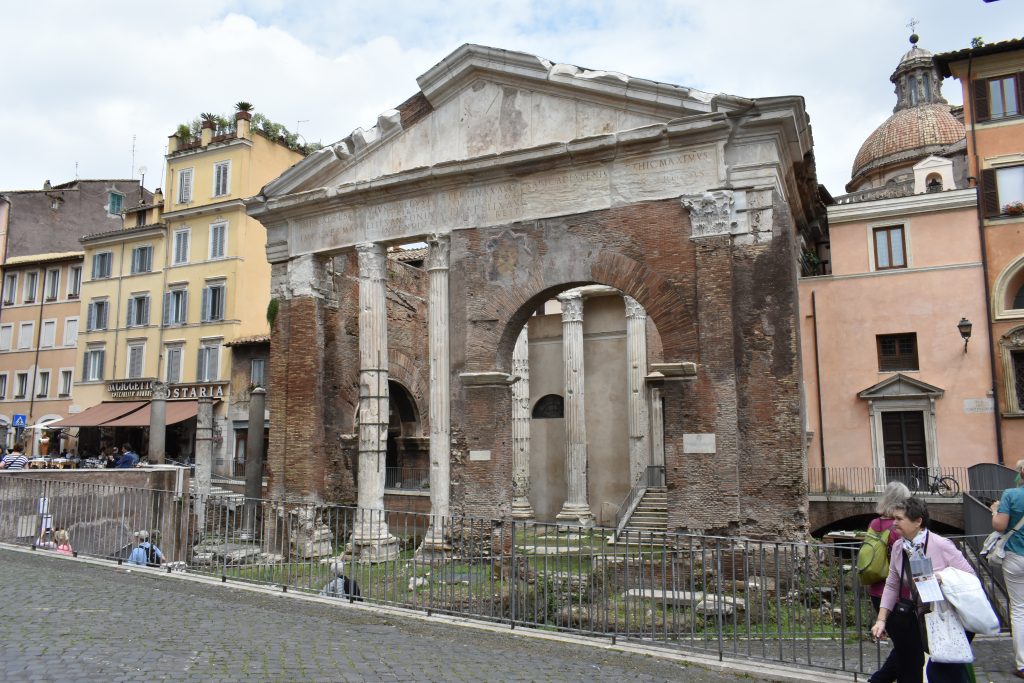 Under scaffolding for ages, the Porticus Octaviae has finally been restored… hurrah! Its size seems impressive now, but when you see it, squint your eyes and try to imagine that these columns kept going: This is actually the fragment of a larger, colonnaded pathway that enclosed the temples of Jupiter Stator and Juno Regina inside. It gets its name from Augustus's sister, who it was dedicated to around 27 AD. And that brick archway might seem relatively new, but it actually was built in the 5th century, which destroyed the columns that were originally there.