My guidebook for Rome… is now in print!
To recap, a few months ago, I published a massive 2017 update of my popular guidebook for Rome. But it was still available as an e-book only (either for Kindle or as a PDF). Many of you emailed to ask if I'd be publishing a print version of the Rome guidebook, too.
It took me a little while (turns out, designing and formatting a book and its cover for print is complicated!). But in December, it finally hit Amazon here. Here's a little peek at what the cover looks like: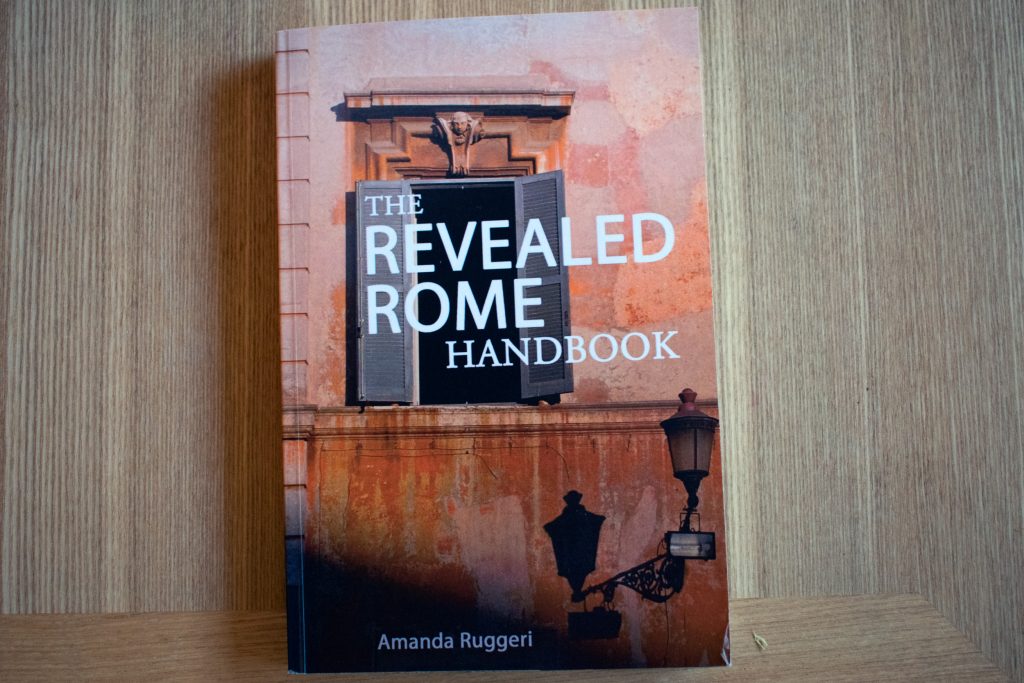 Keep in mind that, while I've started calling the Revealed Rome Handbook a guidebook for Rome for convenience's sake, keep in mind that it's not your traditional guidebook. I don't provide information you can easily find in a million other places — like opening hours of the Colosseum, or the history of the Vatican Museums. Instead, I give you all of the information that you need a local to tell you — things like:
how to pick an authentic Roman restaurant at a glance
budget accommodation options you may not have considered
the one place to never take a taxi
secrets to skipping the lines at the Colosseum, the Vatican and more
off-the-beaten-path neighborhoods that should be on your list
how to eat gluten-free, vegetarian or with other dietary restrictions
key tips for booking (and taking) trains
here to find drinking water, and bathrooms, while out and about
how to protect yourself from pickpockets
the best neighborhoods in Rome for shopping
…and much more.
The book isn't meant to be overwhelming. It's even uniquely organized according to what point you are in planning (or undertaking) your trip — so you can read it one chapter at a time over months, if you want.
But as I learned when I proofed the print version, it's still pretty hefty, clocking in at more than 200 pages!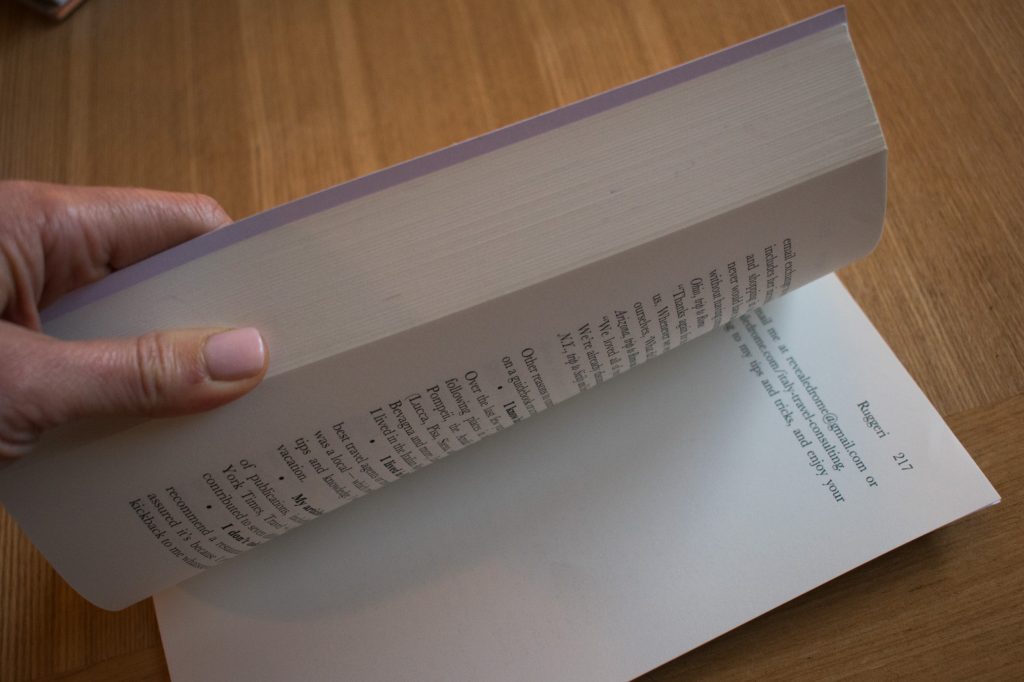 You can find the print version of the Revealed Rome Handbook: Tips and Tricks to the Eternal City on Amazon here. If you're trying to decide between versions, a couple of notes. Despite the different covers (which I still need to update), both the print and e-book versions are the same. Some of you might prefer the e-book. It's cheaper, and because it has lots of live links embedded, you can navigate the book by clicking around. But if you like the ease of flipping through (real) pages, you want a pretty little reminder of Rome on your bookshelf, or you're thinking of giving a guidebook for Rome as a gift, then check out the print version.
Best of both worlds, of course, might be to have the print version to read in advance and the e-book at your fingertips when you're actually in Rome. For just that purpose, I've arranged for a special deal through Amazon — if you buy the print version, the e-book is just $1.99 extra.
As always, happy trip planning. I hope you enjoy Rome… and the Revealed Rome guidebook! (And stay tuned: I'm rolling out e-book versions on platforms other than Amazon, including on Apple Books, in 2018).