"Whenever we were thinking outside of the box, we'd remind ourselves, 'What did Mandy say about this?'" -Peter Graves, Phoenix, AZ, trip to Rome and Venice
Since 2012, I have helped more than 300 clients with one-on-one consulting sessions on travel to Italy. And I've been thrilled to hear their post-trip feedback about what fantastic experiences they had — and, in particular, how our sessions let them discover hidden gems and avoid the kinds of issues that they wouldn't have known about otherwise… all personalized to their needs and wants.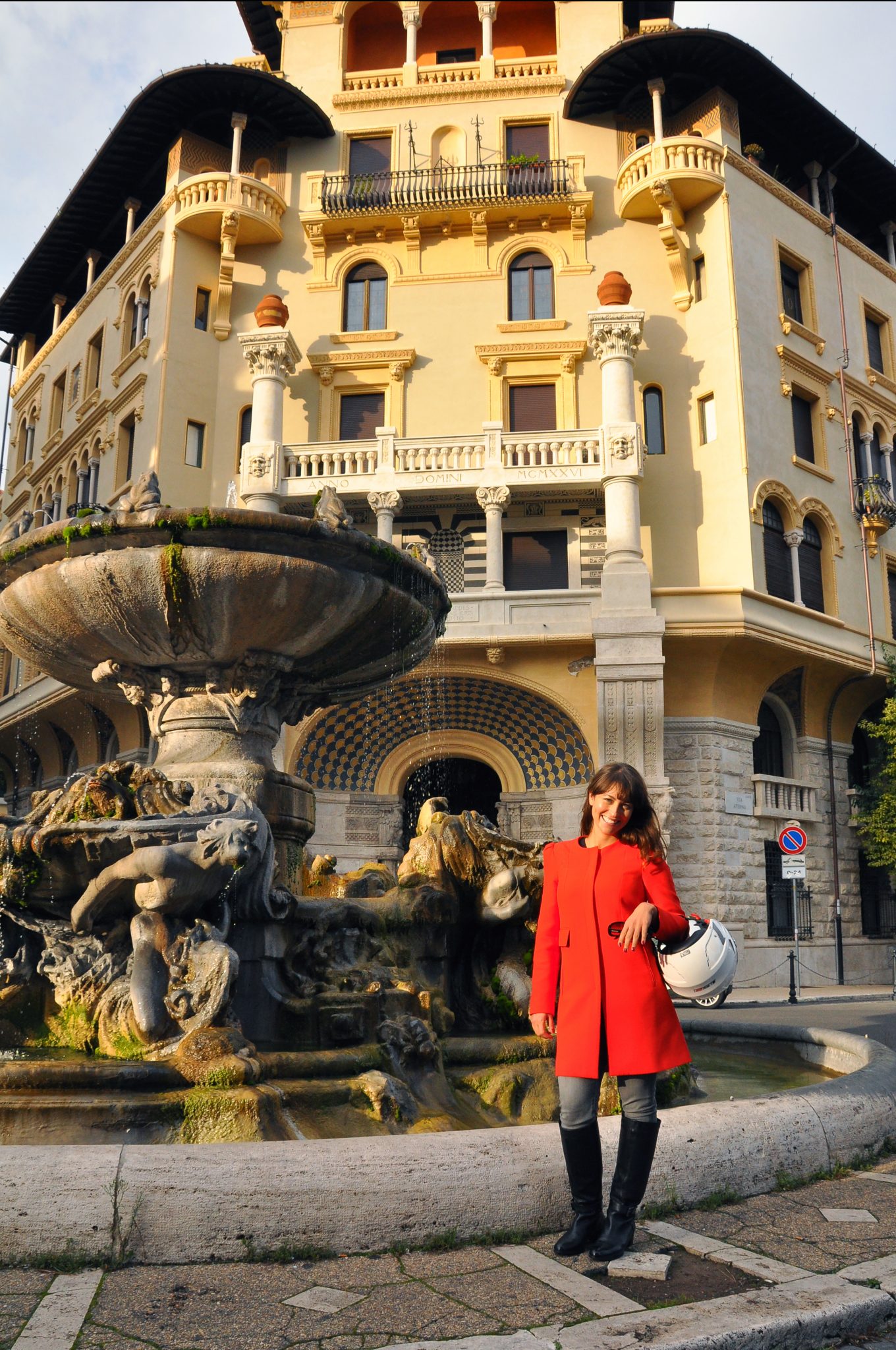 After all, answers to questions like "Should I go to the Amalfi coast or the Cinque Terre?" or "What do you think about a Colosseum tour?" can't be found in a guidebook or online — because they depend on who you are!
Who am I? A travel and culture journalist, I write frequently about Rome and Italy for publications including Fodor's, the BBC, National Geographic Traveler, New York Times, and Travel Channel, among others. (There's also my blog and book, of course). I've also hosted documentaries and videos for the History Channel, Netflix and BBC Travel on Italy and Italian history. After living in Rome for more than four years, I now live in Switzerland, where I continue to travel to Italy several times a year. (More on why you can trust me with your trip below!).
There are three main options — read more below, or book by clicking the button here:
The classic consulting session
For one hour via Facetime or Skype, pick my brain about Rome and Italy. What we talk about is entirely up to you. Maybe it's your first trip, and you're just trying to figure out the basics: what time of year to come, where to stay, how to avoid tourist traps, how to decide between destinations. Or maybe you've already been to Italy multiple times, and you'd like to explore off-the-beaten-path gems and experience Italy as the locals do.
Either way, I'm your gal. And because you've told me about what you hope to get from the trip, what your interests are, and who's going, all of my advice is personalized to what you're going to love the most.
After our session, I'll send you a follow-up email with the names and places we chatted about and anything else I think you might find useful.
This session is perfect for those who want to talk to someone who knows Italy inside and out — and who are confident enough in their trip-planning abilities to use our hour either as a starting point, a check-in to make sure they're on the right track, or a way to tie up loose ends.
Cost of the hour + follow-up e-mail: $149.
The unlimited consulting session
Maybe you know an hour isn't going to cut it. Or maybe our first chat sparks extra ideas for you (you're suddenly interested in Siena, for example, and now want to know where to stay and eat there), and you want guidance.
Or maybe you just want to know that I'll be there for you throughout your entire trip-planning experience, no matter how long it is, and that if you send me an e-mail, I'll always get back to you as soon as I can.
Then the unlimited session may be for you.
With this option, we start with our one-on-one phone chat and follow-up email. But from there, I remain in close contact, helping you along the entire way. And yes: that means if you'd prefer, jumping on the phone again is just fine. (We can also do everything over e-mail if you'd rather).
Cost of the hour + all ensuing emails/phone chats: $299.
The unlimited-plus consulting session
For this option, everything from the unlimited session applies, plus:
I can book anything for you that requires a phone call to Italy, but does not require payment up-front — namely, restaurant reservations. (These are usually the trickiest things for folks to do on their own; everything else, from hotels to trains, you can book online. Plus, sometimes restaurants require some Italian to reserve).
Rather than simple follow-up emails with the names of places we spoke about, I can create a detailed itinerary for you based on what we spoke about, helping to plan out your moves (what you'll see, where you'll eat, etc.) day by day.
An e-version of my book (normally $10) is included.
Cost of this service varies depending on the length of your trip (or how many days you need help planning). Up to 7 days: $399, 8-14 days: $499, 15+ days: $599.
What Italy secrets can I let you in on?
The list goes on and on. But just to start…
where to eat: why you should never count on Tripadvisor or a guidebook to find the best and most authentic spots, what websites I use to find new restaurants in Italy, my favorite restaurants in Rome and elsewhere, and general rules of thumb for how to avoid touristy spots
where to stay: why some of Italy's "best hotels" don't really merit their €250-and-up price tags, my favorite places to stay in Rome and elsewhere, how to use and what to know about apartment rental websites, and the best-kept secret in rewarding budget accommodation in Italy
how to get off the beaten path: the most rewarding sites in Rome, and the most rewarding towns and regions in Italy, that hardly anyone knows about
how not to get ripped off: when to be on your guard in Italy, how to tell if your restaurant bill is right or not, and how to deal with awkward situations where you think you've been overcharged
how to get around: why you shouldn't necessarily rent a car and drive around Italy, what the alternatives are, and how to use Rome's public transport
how to save time and money: how to avoid Rome's longest lines, how to find the best-value accommodation in Italy, and whether you should get the RomaPass
Other reasons to consider chatting with me, rather than depending on a guidebook or a travel agent:
I know Italy backwards, forwards, and upside-down. In the past few years, I've traveled several times to each of the following places in Italy: Milan, Florence, Venice, Verona, Naples, Pompeii, the Amalfi coast, Sicily, Tuscany beyond Florence (Lucca, Pisa, Siena, and more), Puglia, Umbria (Assisi, Orvieto, Bevagna and more), Turin, Emilia-Romagna, Cinque Terre, and Matera. And because of the close ties I have to Italy, I've done much more than the touristy stuff, including everything from spending my 30th birthday in Sicily to celebrating multiple Christmases in Turin to doing my bachelorette in Tuscany to getting married in Umbria.
I lived in Rome for more than four years. Even the best travel agents or travel writers are usually visitors. I was a local — which means I was able to really gather the insider's tips and knowledge I wouldn't have if I'd just been there on vacation. While I no longer live there today, thanks to a variety of reasons — work, friends, my husband being Italian — I continue to travel back to Italy several times a year.
My articles on Italy have been published in a variety of publications, including National Geographic Traveller, New York Times, Travel + Leisure, BBC and the Guardian. I've also contributed to six different Fodor's guidebooks as well as written my own.
Recent feedback from travel-chat clients:
"All of your recommendations were perfect! This was my 3rd visit to Rome and I naively thought to myself that I had "done" and seen most of Rome. All your recommendations proved that I have so much more to see and experience in Rome… And thank you for the recommendation on stopping by in Narni, Todi and Gubbio. Each little town was so charming and such a treat to explore on our own." –Kristine Fletcher, Washington, DC, trip to Rome, Tuscany and Umbria
"Amanda's one hour consulting sessions are bookended by an email exchange to set needs and expectations, and a follow up that includes her incredibly practical guide to seeing the sights, eating, and shopping in the Eternal City. Worth every penny. We never would have discovered gems like Pastificio or Open Baladin without having connected with Amanda. And besides the insider's perspective, distilling the volumes of tourist information about a city as storied as Rome into a few pages of goodies makes planning super efficient." –Steve McIntosh, Columbus, OH, trip to Rome
"Thanks again for the consultation. It made all the difference for us. Whenever we were thinking outside of the box, we'd remind ourselves, 'What did Mandy say about this?'" –Peter Graves, Phoenix, AZ, trip to Rome and Venice
"We loved all of your suggestions. Thanks so much for that suggestion [for a restaurant in Testaccio]—we never would have found it without you… I can't thank you enough for all of your wonderful suggestions. You are a smart girl to have relocated to Rome! We're already discussing our next trip." –Rachel Sussman, New York, N.Y., trip to Sicily and Rome
Booking is simple!
Click this button to purchase your consulting session… and that's it! Within the next 48 hours, I'll contact you to set up a time to talk via phone, Whatsapp or Zoom.
Please note: I'm on the road a lot. So if you need to talk to me within the next week, please email me before processing your PayPal payment to ensure I can accommodate you.
I look forward to helping you plan your trip!