Need to get from Ciampino airport to Rome? Yeah, you could take a taxi. But unless some serious stress and/or getting ripped off immediately on landing in Italy is your thing, you probably won't want to. Luckily, there are lots of other ways to get from Ciampino to Rome.
Better yet, these options are easy, fast… and much cheaper than taking a taxi or transfer. All of these options get you into the Termini train station; from there, you can jump on Rome's metro (either the A or B lines), take a bus, or grab a cab (from Termini, it shouldn't be more than €15 at the most to get to another part of the city center).
(Wondering about Uber? Don't worry — that's at the end too).
(Note: This information has been updated as of December 2018).
(Not sure if you're flying into Ciampino? If you're coming directly from far-afield, like the U.S., you're probably flying into Fiumicino-Leonardo da Vinci instead, and here's info for how to get from Fiumicino to Rome. But if you're flying from somewhere else within Europe, especially on a budget airline like Ryanair, you might just be landing at Ciampino).
Here are your options for getting from Ciampino to Rome.
How to take the train from Ciampino to Rome
The good news: There is a train station at Ciampino. The not-as-good news: The Ciampino train station is not right at the Ciampino airport — but it is only a five minutes' drive away.
To get there, you have to take one of the ATRAL or COTRAL buses from the airport. The ATRAL buses depart roughly every 40 minutes (full schedule here), while the COTRAL leaves between every 10 and 40 minutes; the ATRAL costs €1.20, plus an extra €1.20 per piece of luggage, while the COTRAL costs €1.10. While that makes the COTRAL seem better, note that you can buy ATRAL tickets right at Ciampino airport in the arrivals area or directly on the bus, while COTRAL isn't sold at the airport, but rather from tobacco shops and other sales points outside the airport.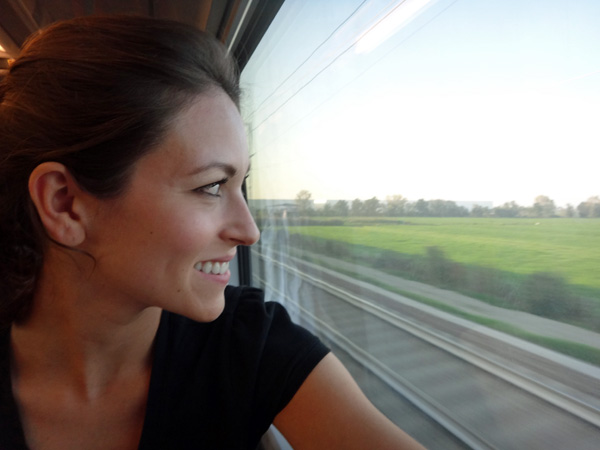 The drive to the train station takes 5 minutes. From there, the train to Rome's Termini train station departs about every 8-10 minutes, takes 15 minutes and costs just €1.50.
If you time it right, this can be the fastest way to get to Rome's center, as well as the cheapest. But if you have a lot of luggage, or just want to have as few transport legs as possible, I'd go with the next option — a direct bus — instead.
How to take the bus from Ciampino to Rome
For most people, the bus from Ciampino to Rome is the most convenient, still budget-friendly option. Three buses run directly from the Ciampino airport into the Rome center: the SIT bus, Terravision and (new for 2018) FlixBus. Prices are €6 one-way with SIT, Terravision and FlixBus (for Terravision, you can save a couple of euros if you book online in advance), and €8 round-trip with SIT and Terravision (there's no round-trip discount for FlixBus). The ride takes a half an hour to 45 minutes, depending on traffic.
All of the direct buses have just one stop, Rome's Termini train station, so you don't have to worry about missing your stop. From Termini, you can take a bus or metro (line A or B) to your final destination.
Figuring these buses out couldn't really be much easier: When you exit the baggage claim at Ciampino, you'll see the kiosks advertising them right in front of you. Just walk up and ask when the next one is leaving (I recommend asking at both, so you can buy your ticket for the one leaving first!). You can buy your ticket right there — no need to reserve in advance — and they'll direct you to where exactly the bus is.
How to take the metro from Ciampino to Rome
This is only worth considering if you're staying at accommodation in San Giovanni or the Esquiline (or somewhere else close to a stop on Rome's metro line A, but before Termini).
You can take a bus from the airport to the Anagnina metro station, which is on line A. The bus leaves every 30 to 40 minutes, takes about 15 minutes and costs €1.20, plus an extra €1.20 per piece of luggage. From Anagnina, the metro (which costs €1.50) leaves every couple of minutes and arrives at San Giovanni station in 15 minutes, Manzoni (Esquiline) in 17 and Termini station in 20 minutes.
How to take a taxi from Ciampino to Rome (sort of)
I'm including this because, yes, it is an option. And, technically, there is a flat rate set by the city to go from the Ciampino airport to the center of Rome. This price is €30, including all luggage and any extra charges. It's illegal for drivers to charge you more than this.
But, of course, they do. Or try to. Which is why, at least until the taxi drivers at Ciampino clean up their act, I don't recommend that anyone risks taking a cab from there. Public transport not your thing? Even without a cab, you still have a couple of options.
How to take a private transfer from Ciampino to Rome
There are dozens of companies in Rome offering private transfers, the benefit of which is — of course — it's convenient, you don't have to juggle your luggage and it takes the stress out of trying to navigate a new city's transport links. Of course, you have to pay for the privilege, as private transfers can be around €50 or more (the cost depends on number of passengers and amount of luggage).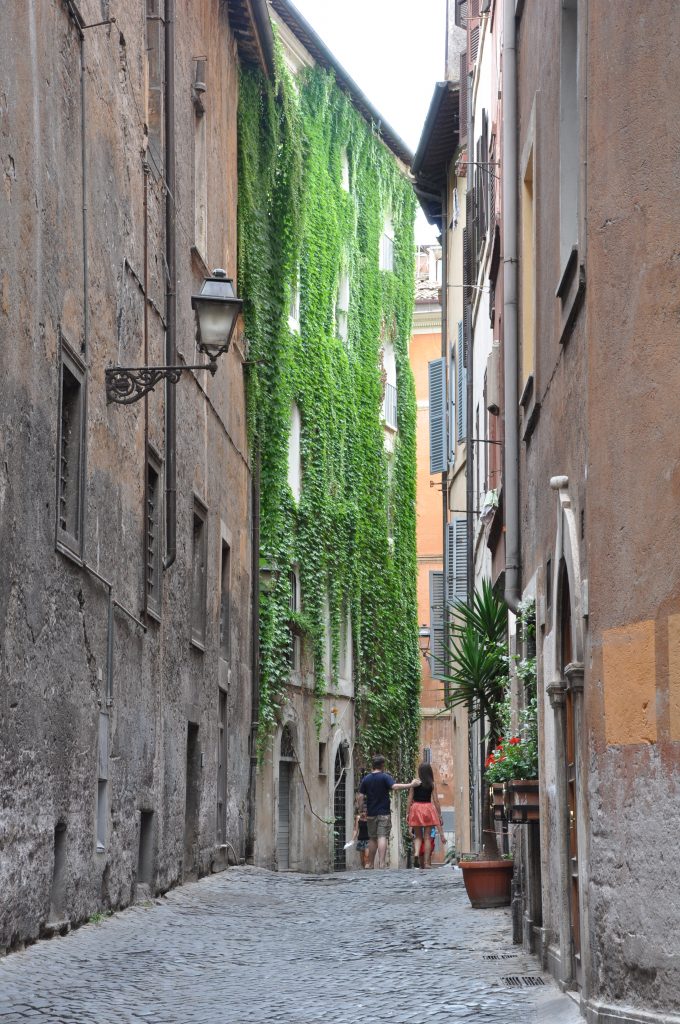 Do, however, make sure you book a reputable transfer company (among other things, double-check their recent reviews on a site like Tripadvisor); skip that step, and you run just as much risk of being ripped off as you would with a taxi (see below for more!).
How to take Uber from Ciampino to Rome (again, sort of)
Yes: the app taking over the world's cities has made it to Rome (much to the frustration of taxi drivers). Although the basic idea of this ride-sharing app is similar to other cities, there's one big difference.
Rome doesn't offer UberX or the other lower-priced services; it only has the higher-end services: UberBLACK, UberLUX and UberVAN. That means that, often, taking an Uber is as expensive as (or more expensive than) taking a taxi. But it also means that drivers often aren't "normal" people picking up some cash on the side, but rather professional drivers, which is a benefit. From Ciampino airport (which has WiFi, so you can book an Uber using the Uber app on your phone when you arrive), it should be about €40 into the center, although, as always with Uber, it depends on pricing and availability at that time. (You get a fare estimate before you book).
Update, October 2017: The legal status of Uber in Italy has been changing as of late — it was banned in April, then re-legalized in May — so before you count on it, double-check by Googling it online. Update, December 2018: Uber remains legal, though still just the lux options — no UberX yet.
If you liked this post, you'll love The Revealed Rome Handbook: Tips and Tricks for Exploring the Eternal City, available for purchase on Amazon or through my site here! I'm also free for one-on-one consulting sessions to help plan your Italy trip.