Sometimes, I get a call from a client who needs help planning their second, third, even fourth trip to Rome. The issue isn't that they need to know how to use Rome's public transport, or where to eat, or whether to book the Vatican Museums in advance. What they want to know is if there's anything to do in Rome when you've done… everything.
The good news: I always can help. And it's not because I'm some kind of genius. It's because you could spend years, even a lifetime, in Rome and never see everything the city has to offer. (I'd know). As much as it seems like you've checked off just about every item in your guidebook, I promise: You haven't. There are always more fascinating, unique sights to see.
So whether you've already seen Rome's main attractions — or you already have them in your itinerary and have more time to play with — here are some sights to add.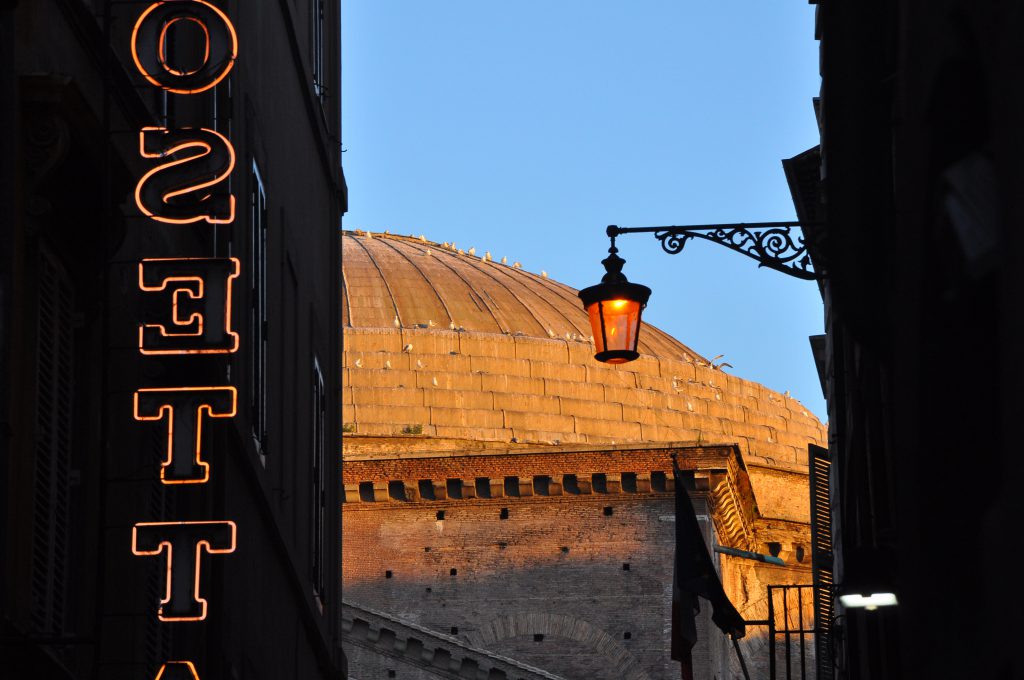 Nota bene: I'm assuming you really have seen "everything in Rome" for this post, so I'm not including things that have been written about many, many times already, like the Colosseum underground, Borghese Gallery or even Basilica of San Clemente or Appian Way. My litmus test for this list was whether a visitor normally would have seen these attractions in their first three or even four trips to Rome (no!) — and whether I'd recommend that they do (yes!).
(PS: There's so much you can do in Rome once you've done "everything", this won't be the only post like this. Stay tuned!)
What to do in Rome when you've done everything? Here are 10 more sights to explore:
Rome's other "Central Park": You've visited the lovely Villa Borghese and seen views of Rome from the Janiculum Hill and Garden of Oranges. What's next? Monte Mario. Little-known to most visitors, this massive park (actually a nature reserve) is located on Rome's highest hill just northwest of the city center — and has some extraordinary views of the city. (Also shown at top of post).
The ancient world of Aventine Hill: If you've been reading Revealed Rome, you know I'm a big fan of ancient underground sites — and that many of them can be found beneath churches. One of my favorites, though, is the Church of Santa Sabina in the Aventine.
That's not just because of the church's underground, which includes 2nd-century homes and a 3rd-century shrine. It's also because, even if you can't access the underground (open only on pre-reserved tours), you can get a glimpse of how the ancient/early Christian world would have looked: this is one of the few churches in Rome that's been left with its 5th-century structure largely intact.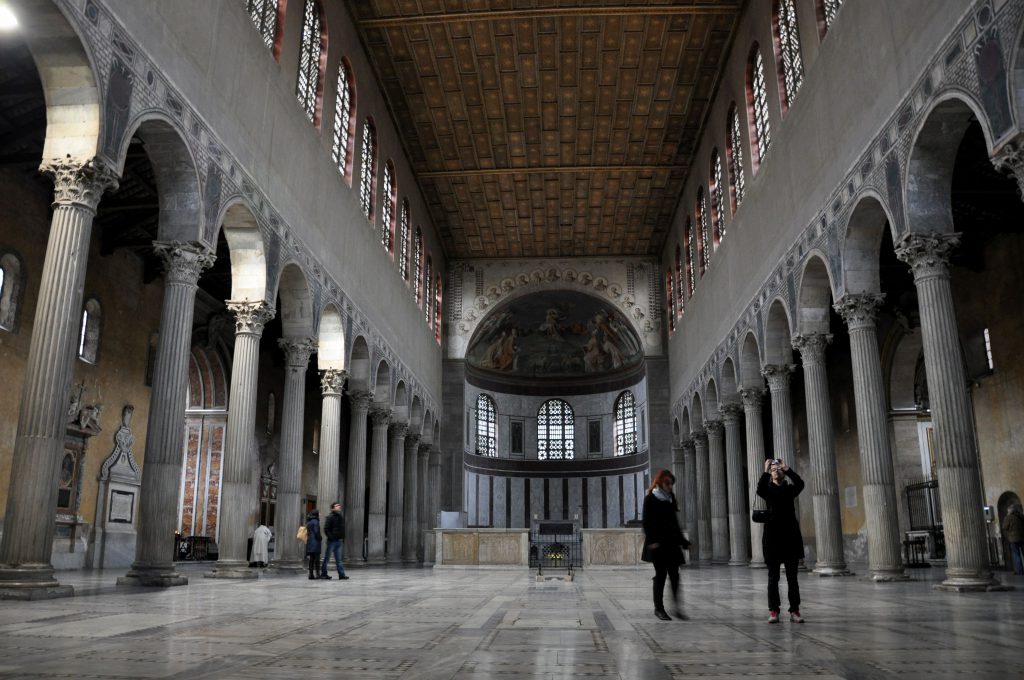 A 17th-century optical illusion: Even though it's located just around the corner from busy Campo dei Fiori, few visitors make it to Palazzo Spada, a cardinal's palace redesigned by famed architect Borromini in the 17th century. Inside, there's an art collection with paintings by Domenichino, Artemisia Gentileschi and Guido Reni, among other Renaissance and Baroque masters. Outside, there's a fantastic colonnade in the courtyard that makes the gallery look 37m long — when it's actually eight.
Rome's only pyramid: Built in 12BC, this Egyptian-style pyramid, built as the tomb for a Roman praetor, is bizarre. It's also decorated with interior frescoes — and open for pre-booked tours (the caveat: in Italy only). You may think you've seen all of Rome's ancient sights, but you probably haven't seen this.
The other Raphael frescoes: Seen the Vatican's Raphael Rooms, the painter's portrait of Pope Julius II at the Borghese Gallery and La Fornarina in the Galleria Barberini? Paid homage to the great artist at his tomb in the Pantheon? Then the Villa Farnesina needs to be on your list. The lavish, 16th-century villa in Trastevere was frescoed by Raphael, Sodoma and Baldassare Peruzzi. Some of the paintings are particularly erotic: the villa was built by banker Agostino Chigi for his bride.
Ancient statues… in a power plant: Move over, Tate Modern. Rome has its own industrial-power-plant-turned-museum — and, because it's Rome, the art inside isn't contemporary, but rather ancient sculpture.
Even though the art at Centrale Montemartini is the overflow from the far more famous Capitoline Museums, you wouldn't know: the statues are extraordinary, and there's something about seeing them in this atmosphere — against turbines and steam boilers — that makes them especially memorable.
Dazzling Byzantine mosaics in a hidden church: Seen the sparkling mosaics at better-known churches like the Basilica of San Clemente and Basilica of Santa Maria in Trastevere? Then you'll find this church — just around the corner from the enormous Basilica of Santa Maria Maggiore — to be even more of a gem.
Built in the 9th century, the Basilica of Santa Prassede has a lovely crypt and ancient history, but its big draw, at least for me, is the Chapel of San Zeno, filled with glittering Byzantine mosaics. (There are more in the apse, too). Don't forget a coin to light them up.
Rome's answer to the Naples Archaeological Museum: Can't make it to Naples to see the fantastic ancient mosaics and statues taken from Pompeii? No problem. Rome's Palazzo Massimo is, hands-down, my favorite overlooked museum in Rome, filled with elaborate sarcophagi, striking sculptures and (my favorite) frescoes taken from ancient villas and set up like the villas themselves, so you feel like you're actually in them.
An enormous ancient complex: The Colosseum, Forum and Palatine are beyond impressive… but so is another archaeological site that few tourists get to on their first (or second) visits to Rome: The Baths of Caracalla. Raising up to 125ft above you and able to accommodate up to 1,600 people at a time, these 3rd-century baths once were filled with sculptures and mosaic. Even though only few fragments remain today, they remain a poignant reminder of the sheer size — and sophistication — of ancient Rome.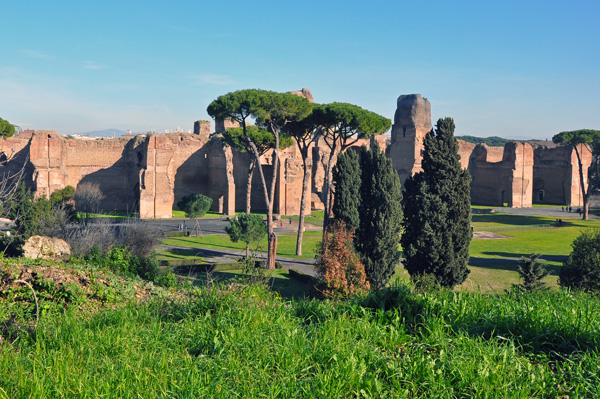 Also: 6 of the best trattorias in Rome, why you have to see the Domus Aurea and 12 of the most fascinating churches in Rome for sightseeing.
Liked this post? You'll love The Revealed Rome Handbook: Updated, Expanded and New for 2017, which includes many more tips and tricks like these in more than 200 information-packed — but never overwhelming! — pages. It's available for purchase on Amazon or through my site here! I'm also free for one-on-one consulting sessions to help plan your Italy trip.