If you'll be in the city for more than a couple of days, visiting the Jewish Ghetto in Rome is a must. As well the oldest Jewish settlement in all of Europe (dating back to the 2nd century B.C.) — and, as you might expect, home to a striking synagogue, kosher bakeries and Jewish-Roman trattorias — it isn't only worth a stop for visitors interested in Jewish history.
That's because the Jewish Ghetto is also one of the loveliest, most atmospheric areas of Rome. Compact and very pedestrian-friendly, it's one of my favorite places for a stroll.
Visiting the Jewish Ghetto in Rome? Here are a few things to know first. (After you read this, don't miss my follow-up post on what to see in the Jewish Ghetto).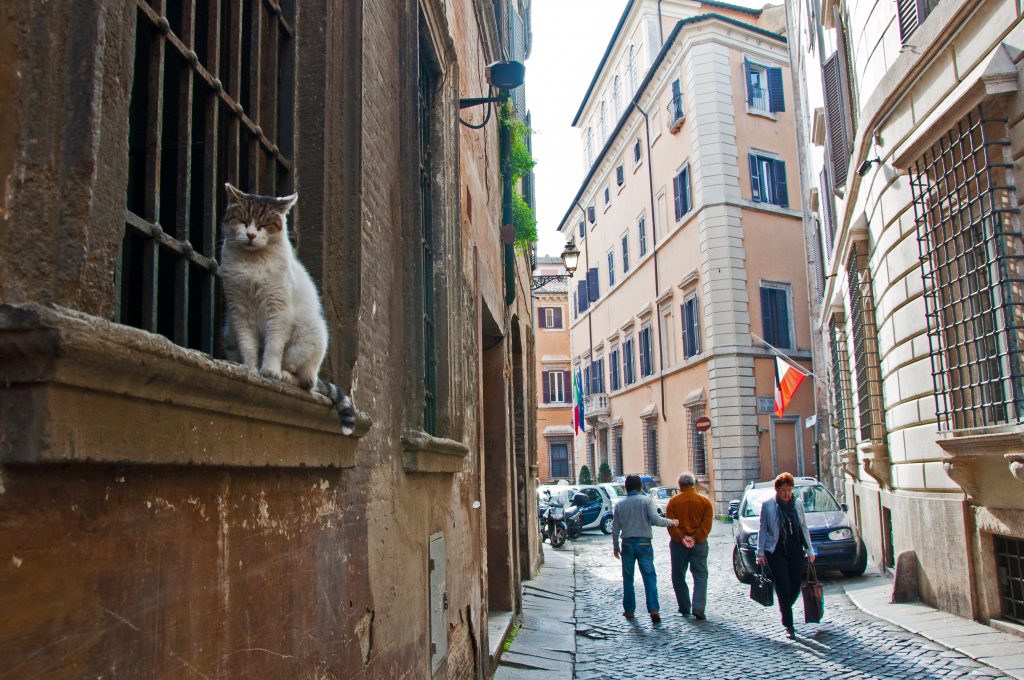 The Jewish Ghetto in Rome today
The biggest misconception about the Jewish Ghetto has to do with its name. The word "ghetto" (understandably) tends to throw up some confusion.
First, no: the "Jewish Ghetto" is not an inappropriate nickname. That's what the neighborhood is called, and what locals (and Jewish locals) call it. Second, it's not a "ghetto" in the modern sense — though it has its own very sad history of discrimination and poverty.
In the 16th century, the quarter was walled off as the residential area for Rome's Jews, a heart-wrenchingly common occurrence in Italy and, of course, across Europe. (In fact, the word ghetto is an Italian word: the first Jewish ghetto was in Venice, in the quarter known today as Canaletto). Today, it's an extremely safe, very well-heeled quarter of the city.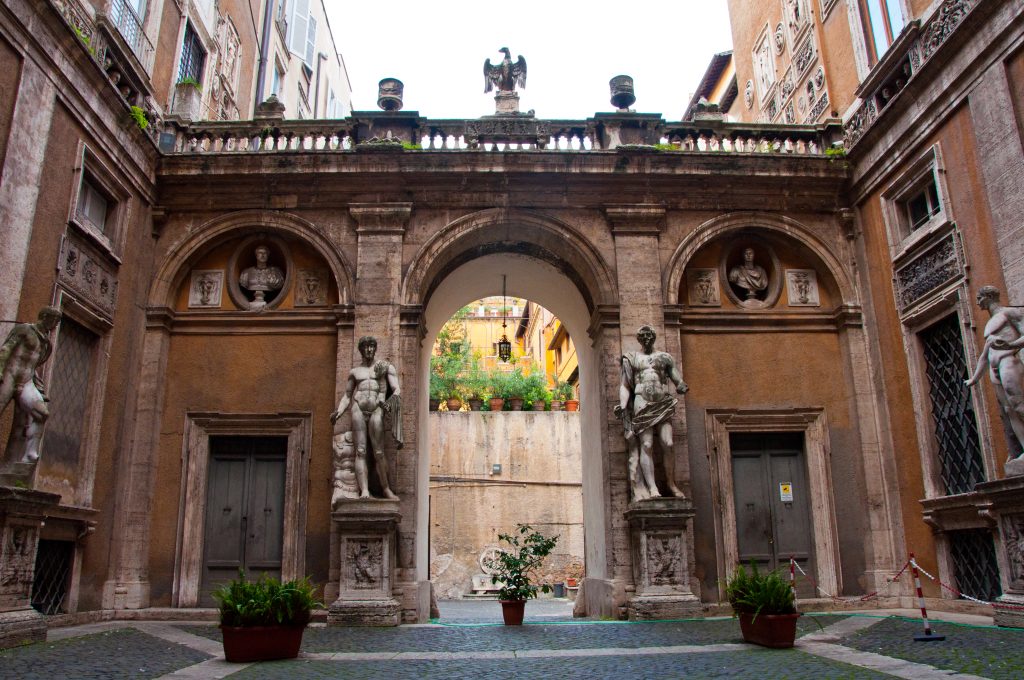 The other thing to keep in mind when you visit the Jewish Ghetto is that this is the spiritual and cultural home of Jews in Rome. And that's a big deal. Rome is the longest-running home of Jews in all of Europe — thanks to the less-happy fact that they were brought over as slaves in the 2nd century BC.
But when you visit the Jewish Ghetto today, remember that, despite the towering synagogue and the kosher restaurants, it's a far cry from the thriving, bustling Jewish community it would have been a century ago.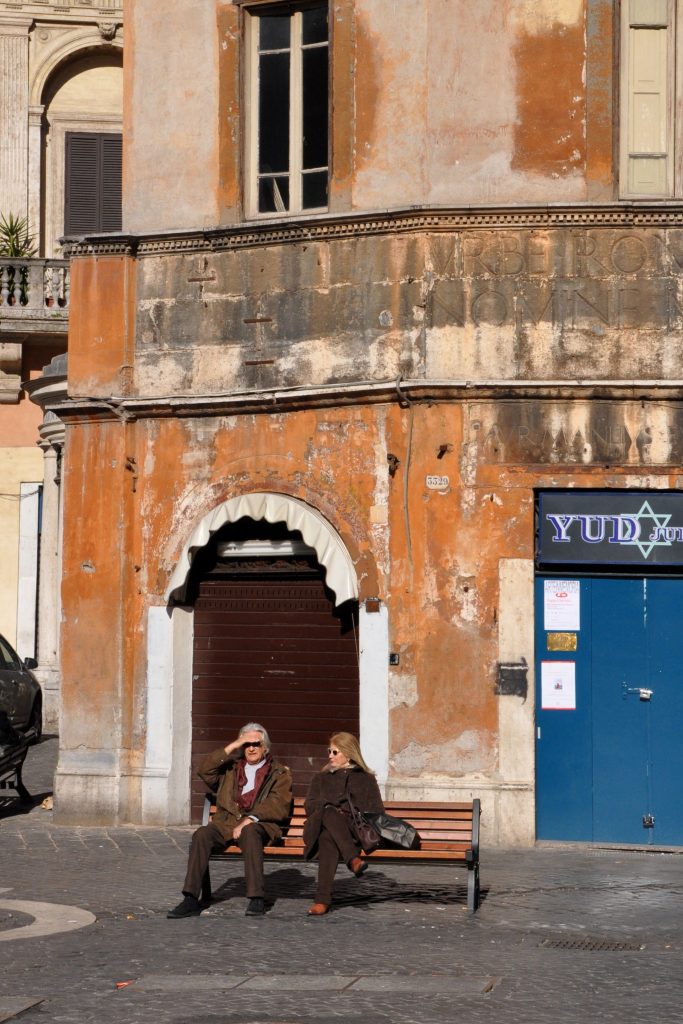 About 2,000 Jews of the area's 7,000 were rounded up in a single day in 1943 and sent to concentration camps. Only 16 survived. Today, Rome is said to have less than 20,000 Jewish residents, only a few hundred of whom live in this quarter.