It can be tough to simply stumble across great restaurants in Rome, a city that's thick on the ground with mediocre, overpriced dining options. And so, to eat at the very best restaurants in Rome, it's always advisable to have a list of recommendations with you (and to make reservations in advance).
But what if you just want to eat well, avoid Rome's worst dining options, and not spend tons of time researching and booking restaurants? Then just keep these five rules in mind.
1. Get away from the uber-tourist centers… or at least be aware that the closest you are to, say, the Colosseum, the harder it'll be for you to find top-notch nosh. There are some notable exceptions to this: The local favoriteTaverna dei Fori Imperiali, for example, is remarkably close to the Roman forum for having such darn good food. But while the family that runs Taverna has the pride and business acumen to keep their food delicious and their prices moderate, not every restaurant so well-positioned will do the same. Especially watch out for the areas right around the Vatican and the Trevi Fountain, which are veritable food deserts.
2. Run, don't walk, away from that oh-so-friendly host trying to get you to come inside. He seems nice? He speaks English? He's telling you you're beautiful and your husband is a lucky man? That all means one thing: His food's not good enough for people — most notably Italians — to come in on their own.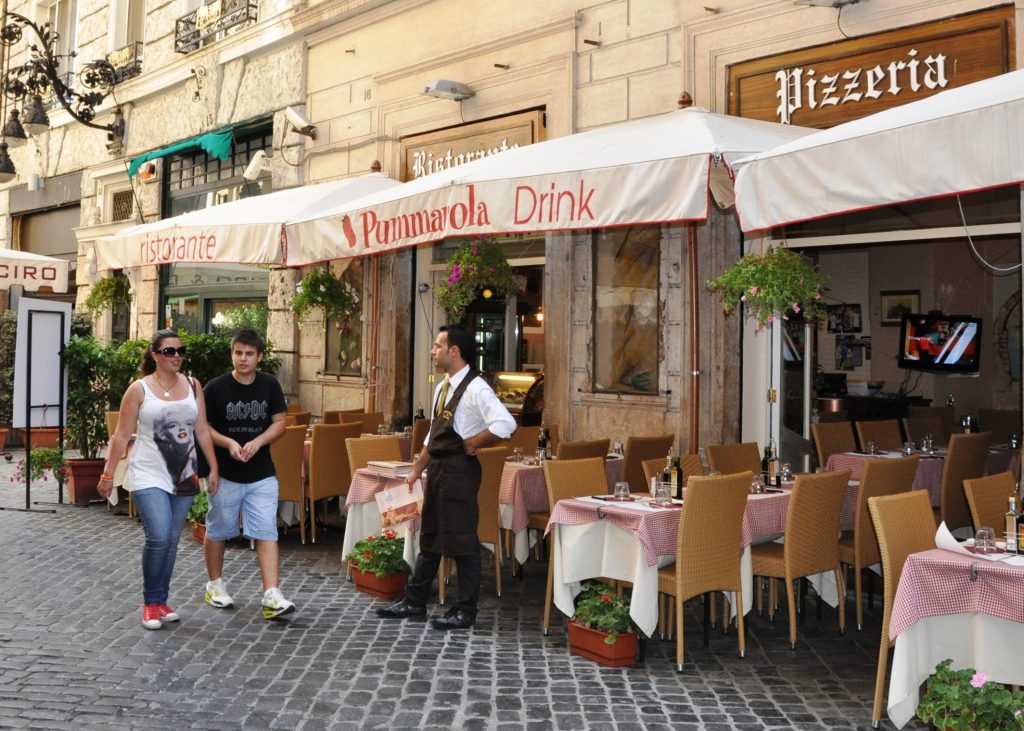 3. A tourist menu can be okay. Yes, if it's posted on the door as "MENU TURISTICA: 10 Euros for appetizer, pasta, and wine!", you might be in trouble. But if you go inside and are handed an English menu, don't worry. Most restaurants do this these days.
4. Never look for a place to eat at 6pm. Or 7pm. Or anytime before 8. As a general rule of thumb, if it's open that early, it'll be catering to tourists: Italians never eat before 8:30.
5. Trattoria, hosteria, taverna…meh. Any difference there once was between these has pretty much slipped away. Just remember that a birreria is more a place for fried food and beer, and that most good pizzerias aren't open at lunch.
Finally, remember what you're looking out for: That hole-in-the-wall place that doesn't even look like a restaurant on the outside, but when you walk in (remember, at 9pm), it's bustling with Italians. Eat only at gems like these, and you're guaranteed to have some of the best food in Rome.