Looking for the perfect gift for a traveler headed to Italy? (Or maybe for yourself?). I've got you covered!
And don't miss my guide to the best Italian gifts, or my previous guide to the best gifts for travelers to Italy.
The perfect airplane read(s)
When it comes to bringing history to life, Ross King is a wizard, telling rollicking tales of Renaissance scandals and assignments gone awry. And he's done it with not one, not two, but three Italian treasures: Brunelleschi's Dome: How a Renaissance Genius Reinvented Architecture (on the Duomo of Florence); Michelangelo and the Pope's Ceiling (on the Sistine Chapel); and Leonardo and the Last Supper
.
Conveniently, each book is on a different city (Florence, Rome and Milan). Talk about the perfect gift trifecta for someone headed for the Grand Tour.
A taste of Roman food – before (or after) the trip
Whenever I'm not in Rome, I miss the food: the amatriciana, the vignarola, the pizza romana… Fortunately, I've figured out how to make a surprising number of these recipes at home — thanks to Kristina Gill and Katie Parla's gorgeous book Tasting Rome: Fresh Flavors and Forgotten Recipes from an Ancient City. As well as a cookbook, it's a beautiful look at the history and traditions of some of Rome's finest dishes. (You can read more about it here).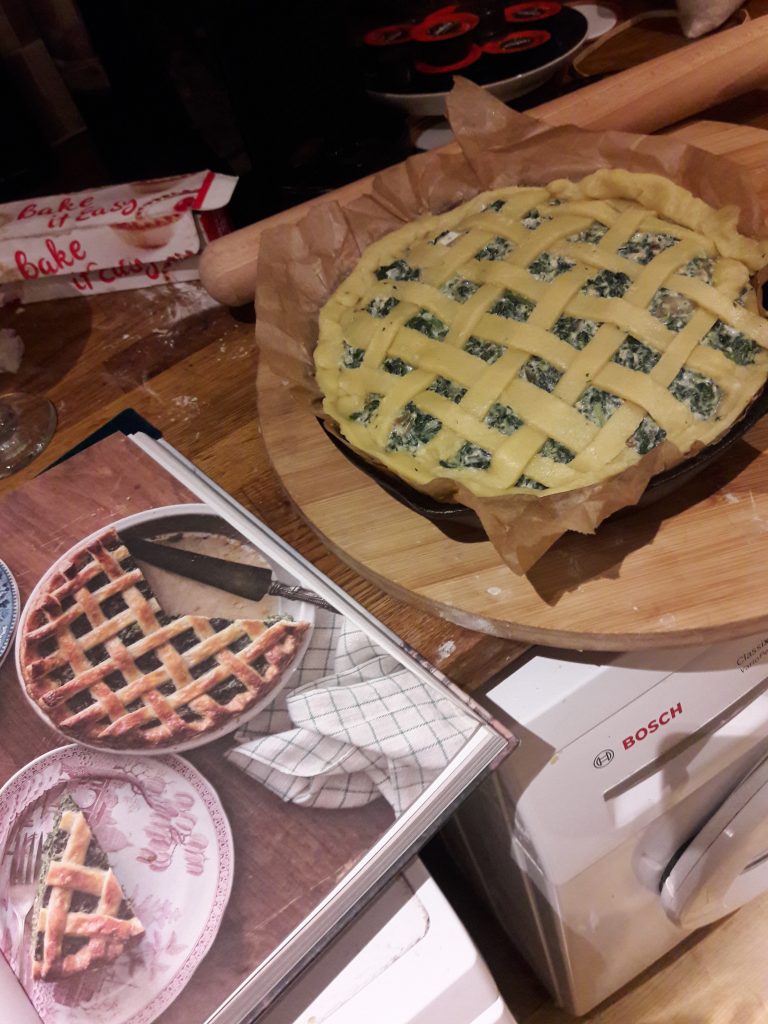 Meanwhile, a year ago another book hit the market that I've also been wanting to try out. Written, like Tasting Rome, by a Rome expat who fell in love with the city and stayed (a familiar sentence…), Maria Pasquale's I Heart Rome collects recipes and short stories from the Eternal City. It looks absolutely fabulous — it's in my Amazon check-out basket as we speak.
The insider's guide to Rome by… yours truly
If you think the Revealed Rome website is helpful, wait till you read the book. I've basically downloaded my Rome-related brain into a book that covers everything a traveler would want to know…. and it's been updated to be current to 2020!
Think handy tips like how to pick an authentic restaurant at a glance, secrets to skipping the lines at the Colosseum and Vatican, how to eat gluten-free in the country of pasta and pizza, and much more. Recently updated, the book is now available in both print and e-versions. You can read more about the Revealed Rome Handbook here, or head right over to check it out on Amazon — where I'm thrilled to say it has 5-star reviews from 80-plus people who have read (and used) it.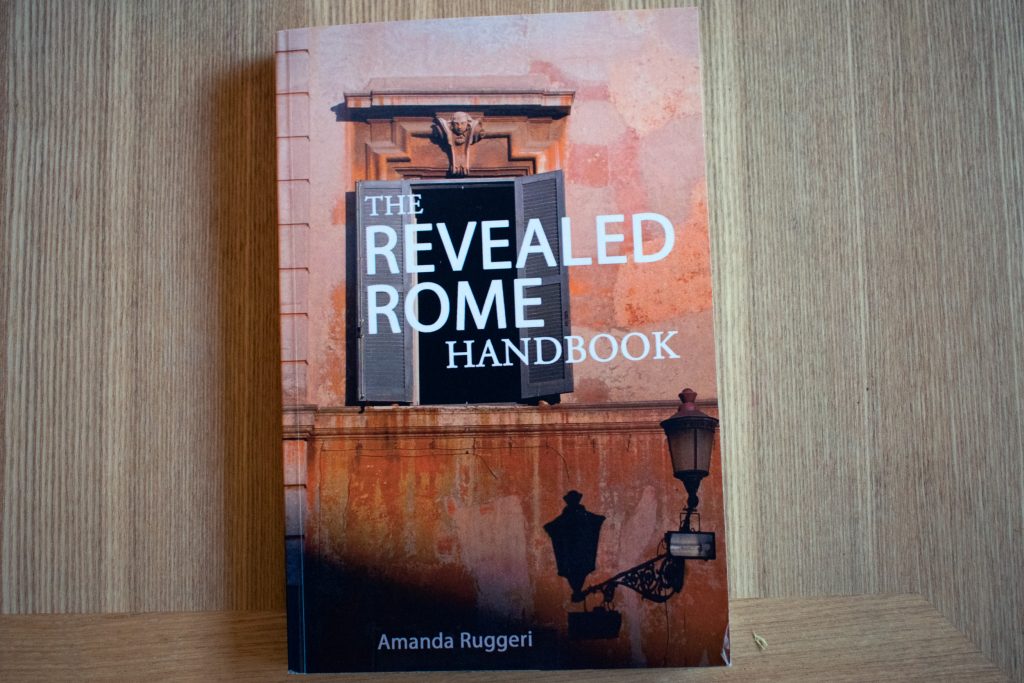 A super-duper camera… that isn't a smartphone
I adore my Nikon D3400. I chose it because I wanted the quality of my old DSLR but less weight and an easier way to transfer photos to my phone. This little (for a DSLR) camera delivers: with the lens, it weighs around 20oz (645g), which is half of what I used to lug around.
While it's still a little annoying to not have the photographs instantly available for uploading to Instagram or wherever else, the inconvenience of the extra step (you just Bluetooth selected images to your phone) is worth the quality of the photos you can take. I don't care how fancy your iPhone is — smartphones still have to catch up to a classic DSLR like a Nikon or Canon. Also, I still prefer to look through a camera, rather than to make taking pictures yet another reason to stare at my phone screen. I don't care if that makes me a Luddite.
A hedonist's guide to Tuscany
Not your usual guidebook, Tuscany for the Shameless Hedonist
includes tips on everything for making a stay in Florence or Tuscany pop with the pleasures of Italian life: where to find romantic aperitivi and relaxing spas, the top wine tours and finest local artisans, the best cooking classes and antique markets, and more.
A streetwise stocking stuffer
Sure, these days you can rely on Google Maps to get around Italian cities. But for anyone who a) isn't so sure about using their data abroad or b) still trusts a map they can hold a bit better, the Streetwise Rome map
remains the most usable one of the city I've seen. It's laminated, so you don't have to worry about spilling wine getting rain on it. And the map has much more detail than you'll find on the free tourist maps in the city, but is still pretty easy to read and use. Let's just say it got me through my first 3-plus years of never knowing where I was.
The best conversational Italian course around
There are a million and one Italian-language software programs out there. While many people swear by Pimsleur for learning the basic, conversational Italian you want when you go abroad, the newer Living Language Italian has the edge: it's currently the number-one bestseller on Amazon for Italian learning products, and the reviews are stellar. It's also more bang for your buck, since the $30 complete edition has 46 lessons, with nine audio CDs and three books, that take learners from beginning to advanced.
For anyone who wants to, say, order food at a restaurant or get directions in the local language, this seems like the new way to go.
The gift of Rome… revealed
In my one-on-one travel consulting sessions, folks get an hour to pick my brain about all things Italy: what's open in August, the best day trips from Florence, how to skip the line at the Colosseum, whether to get a water taxi to their hotel in Venice. Or we can spend that hour whipping a trip itinerary into shape. Or brainstorming where in Italy they should even start to think about going. Or… pretty much anything else.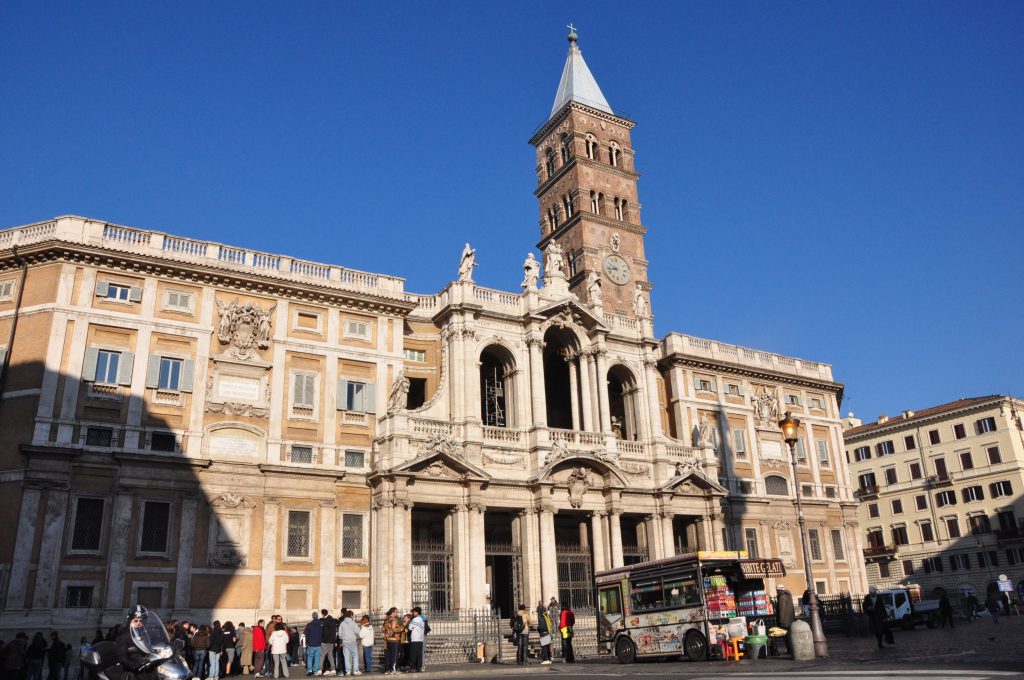 Know someone who would benefit? I offer gift certificates that can be e-mailed directly to the gift recipient (or to you, so you can print it out and pop it in a card). For more, email me at aerugger@gmail.com.
A hilarious guide to Italian quirks
Both entertaining and beautiful to look at, Italianissimo: The Quintessential Guide to What Italians Do Best
will whet anyone's appetite for Italy. Its 50 mini-essays explore all of the quirks of Italian culture: patron saints and pasta, hand gestures and gelato. It'll also prepare travelers for the little things that might seem particularly annoying odd on arrival — like why Italians don't queue, or what floor number won't exist (nope, it's not 13!).
An off-the-beaten-path experience
Want to give an Italy-bound traveler something truly memorable? How about the gift of an experience?
Depending on how far along they are in their travel planning, they may have already sorted out (and budgeted for) obvious must-sees like the Colosseum or Doge's Palace. So I always think it's nice to offer something they probably wouldn't have thought of. I love Eating Italy's food tours, which take place in Rome and Florence. Another fun option — which (bonus) takes place in the evening, so is unlikely to impinge on any sightseeing plans — is this pasta-making class in Rome where you cook, dine and drink wine with a chef in his own home. In Florence, I'm a fan of this evening wine and food tour.
With either company (Eating Italy or Walks of Italy), it's really easy to buy a tour as a gift. Just click on "gift cards" (at the top of the Walks of Italy site or at the bottom of Eating Italy's).
A guidebook, notebook, and map in one
I know people swear by Moleskine, but I'm (even more) old-school. When I'm on the road, you can bet I have a few spiral-bound reporter's notebooks on hand, instead. Even so, I scooped up a Moleskine City Notebook for a trip to Lisbon, and I loved it. Having different sections to pop my various lists into, plus plenty of room for random thoughts, made me much more organized. And having a thorough map of the city's different neighborhoods embedded right in the notebook's pages was unbelievably helpful.
The Rome City Notebook
comes in hardcover-only, so it's more of an indulgence. (The soft-cover Milan,
Venice
and Florence
versions are much cheaper). But I could see it doubling as a nice keepsake post-trip, couldn't you?
Liked this post? You'll love The Revealed Rome Handbook, which includes many more tips and tricks like these in more than 200 information-packed — but never overwhelming! — pages. It's available for purchase on Amazon or through my site here. I'm also free for one-on-one consulting sessions to help plan your Italy trip.